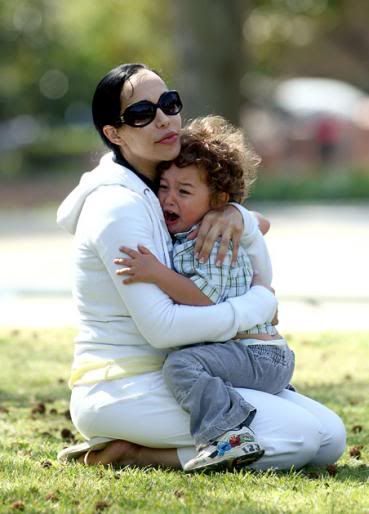 With buzz in the air, that the infamous Octomom will be featured on a new TLC show, President and General Manager of TLC doesn't support the rumors, but reveals exactly why shows like Jon & Kate Plus 8, 18 Kids and Counting and the most recent addition, Table for 12 have been so successful.

Eileen O'Neill, President and general manager of TLC said a show has to have a "recipe" for success, and in the reality TV family shows, it's about "the size of the family or the multiples."
She added, "So, there is the element of the biological phenomenon that plays a role.  But second, there are the logistics of large families. It gives us something to appreciate as viewers when we're trying to put food on the table and be organized for one or two or three kids, and then to double or triple that. It just holds a fascination for us and makes us think maybe we don't have it so tough." Finally, "at the end of the day, there is just no accounting for cute kids.
O'Neill said the tough times economically have played a role as well.  "I do think the economy has played a role in the success of these shows in the last six to nine months.

"These shows have been building in popularity, I suspect, because of the cultural phenomenon we're all navigating right now with the economy. There's clearly a sense in these shows of the logistics of family management, including finances and food. And now there's a greater sensitivity within all our lives about the cost of these things. These supersized families take on those challenges every single day in major ways –and now, more than ever, that speaks to us."