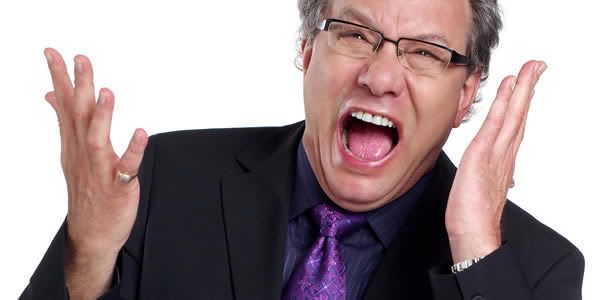 The verdict is in! Black is back with an all-new batch of pop-culture evils paired up and ready to be dissected, examined, and persecuted, on Season 2 of Lewis Black's Root of All Evil.
Season 2 premieres Wednesday, August 6 at 10 p.m. ET/PT, exclusively on The Comedy Network.
In this 30-minute, 10-part series, judge, jury, and executioner Lewis Black puts pop culture on trial in an open debate setting. A rotating group of comedians take the stage and argue before Judge Black why their client is the root of all evil. In Season 1, topics debated included: Paris Hilton vs. Dick Cheney, Beer vs. Weed, and Las Vegas vs. The Human Body. Season 2 will unearth a Pandora's Box of new sins including evil such as Steroids vs. Boob Jobs, Strip Clubs vs. Sororities, and Disney vs. Scientology.
Topics in Season 2 will be defended by comics Andrew Daly (MADtv), Greg Giraldo (COMEDY CENTRAL Roasts), Andy Kindler (Late Show with David Letterman), Kathleen Madigan (Last Comic Standing), Patton Oswalt (Ratatouille, King of Queens), and Paul F. Tompkins (Mr. Show with Bob and David).
In the season premiere Oswalt and Daly square off to prove who is more evil, Bloggers or Ultimate Fighters.