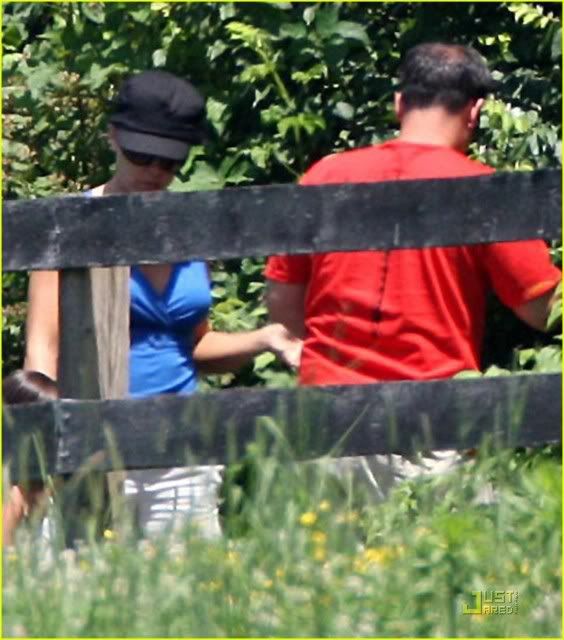 Although Jon & Kate Gosselin don't seem to be able to stand by their marriage vows, with rumors of infidelity, and now of course the legal proceedings for their divorce; there is one promise that they have kept, and that's spending time under the same roof on holidays for the sake of the children.
Yesterday, Jon & Kate were spotted on their Pennsylvania property, picking blueberries for Kate's annual 4th of July cake, and within surprising proximity to one another. Although the couple has been unable even to sit down together for the interview sessions on their show, they were only feet apart during their 4th of July celebrations, physically much closer together than they've been seen in a long time. While the kids picked blueberries and played,  Jon & Kate may have been physically present, but both seemed to be a bit detached , constantly talking on their cell phones, and avoiding too much interaction with anyone.
It's still early days, but the fact that Jon & Kate managed to come together for their children, so soon after their divorce while wounds are still fresh certainly show that as selfishly as they have been portrayed in the media, the parents do have the best interests of their children in mind – at least, some of the time.
Via: JustJared