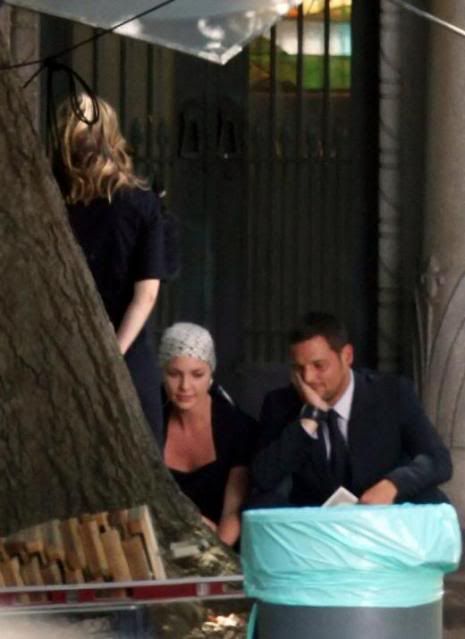 Grey's Anatomy Insider just leaked photos of the cast of Grey's Anatomy filming an episode for season 6 outdoors, and it seems pretty clear with the morose dress code and somber faces that a funeral filming is in progress.
Although TR Knight has already confirmed that he will not be returning to the show, and there are rumors that Katherine Heigel has renewed her contract; there has still been some speculation if George will return, perhaps with a different actor playing the role of the unrecognizable character, or if Izzie will in fact die as soon as the season begins. The photos leaked from the scene that the cast of Grey's Anatomy leaves little to speculation now since Heigel is pictured.
So, I think at this point it's pretty fair to say that Izzie is going to make it, and George is a definite goner.