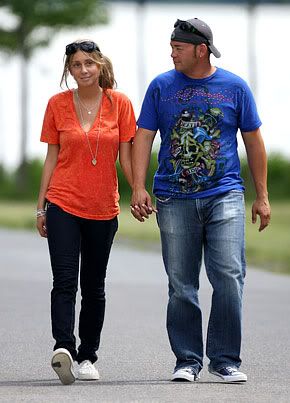 After returning home from her luxurious trip to France with her new boyfriend, Jon Gosselin of Jon & Kate Plus 8, Hayley Glassman is already speaking up about her relationship with the young father of 8 to People Magazine.
The new girlfriend may or may not be the future step mother of Jon Gosselin's 8 kids, and she's as surprised about it as anyone else, she says in a statement "If you had told me a few months ago, I wouldn't have believed you." She also mentions that she was initially impressed by Jon when he was staying with her and her parents in their New York home while hiding out from…err, attempting to work out his relationship with wife Kate Gosselin. Glassman said that she grew to admire his strength, and that her parents love him; although she does also deny the recent rumors of their engagement.
Meanwhile, reports claim that Kate Gosselin wants her estranged husband's 22-year old girlfriend to steer clear of her home and her children due to her shady past that are said to include drug use, and provocative sexual escapades.