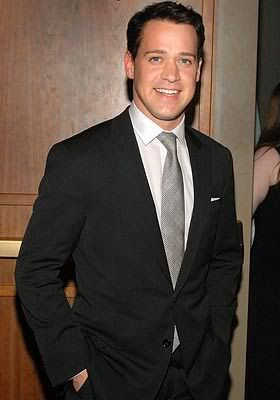 There's been speculation since T.R. Knight's character George had reduced screen time during the 5th season o Grey's Anatomy that he would not be returning next year, and now, with the official announcement that the actor has played the character for his last season, the fate of George O'Malley might just be a little clearer.
The word was initially released by EW's Michael Ausiello, who said that Shonda Rhimes finally decided to release Knight from his contract. Only days later, T.R. Knight himself confirmed the rumors, stating that "The decision to leave Grey's Anatomy was not an easy one for me to make," T.R. Knight said in a statement today. "I am extremely grateful to have had the opportunity to play this character and will miss my fellow cast and crew very much."
"I continue to wish them the very best, and wholeheartedly thank all of the Grey's Anatomy fans who have supported me and the show with such passion and enthusiasm."
Shonda Rhimes also broke her silence, confirming Knight's departure "I think I speak for the entire Grey's Anatomy family when I say we wish T.R. Knight the best in his future endeavors. He is an incredibly talented actor and a person whose strength of character is admired by all of us."
While T.R. Knight may be out, the fate of George O'Malley might not be so obvious. As we've previously speculated, perhaps a different actor might be brought back temporarily in his place as he struggles for his life, or perhaps George will officially cross over during the season 6 premier.
Apparently, as we receive news that one Grey's Anatomy actor will be departing the show for good; there's a little bit of good news regarding the return of Katherine Heigel.