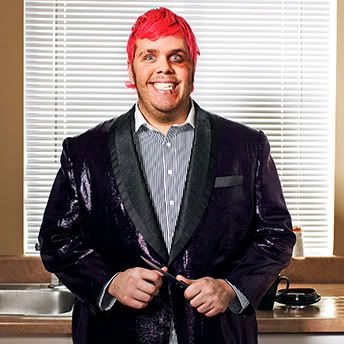 After last night's Much Music Video Awards aired live from Toronto, an entirely different type of issue is making news that has nothing to do with the evening's hosts, performances or category winners. According to reports, celebrity gossip blogger Perez Hilton was assaulted by a manager for Black Eyed Peas member Will.i.am.
After an after party for the MMVA's, Perez Hilton logged onto his Twitter account claiming that he had been assaulted by Will.i.am following a series of disputes earlier in the night when Fergie asked the blogger to step making fun of their band and its members on his website. Apparently, the Black Eyed Peas and their entourage ran into Perez at a nightclub hosting an MMVA after party, and in response to the heated discussions, manager for Will.i.am punched Perez in the face multiple times. In response to this altercation, police were apparently called and the manager was arrested. Since then Will.i.am and Perez Hilton have both posted video responses on their websites addressing what happened and telling their side of the story.
While the Much Music Video Awards did seem to draw a decent guest list this year, it's a little sad that the Canadian event will finally make news South of the border, and it's because of a celebrity fight.