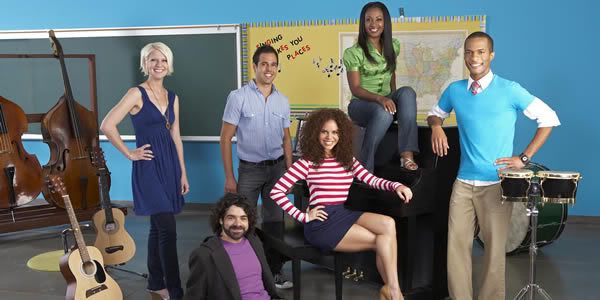 The phenomenal success of the High School Musical experience is brought to life this summer in an all-new original reality series that features talented teens as they compete for a chance of a lifetime on High School Musical: Get in the Picture, debuting Sunday, July 20 at 8 p.m. ET on CTV. Airing Sundays and Mondays at 8 p.m. ET for three weeks, then continuing on Mondays at 8 p.m. ET through the end of the summer, the series is hosted by actor, singer/songwriter Nick Lachey. Up for grabs – an appearance in the next High School Musical feature film and contracts with ABC and Walt Disney Records.
A multi-episode competition reality series, High School Musical: Get in the Picture follows Lachey and the HSM faculty, a team of casting scouts with an impressive list of credits from Broadway, television and film. With plenty of surprises from the international phenomenon, this much-anticipated series brings the incredibly successful High School Musical experience to life. The casting scouts have welcomed anyone and everyone ages 16-22 who has dreamed of being centre stage. Whether it is the high school quarterback who's never tried out for a play but has a song in his heart, the drama club extrovert looking to break into the big time, someone looking to trade the chess club routine for a dance routine – they all are invited to "Get'cha head in the game," as the hit song says! The finalists will ultimately participate in a summer music program to hone their skills.
At the end of the series run, one teen will be singled out for prizes that will include starring in a music video in the end credits of the feature film, High School Musical 3: Senior Year, opening in theaters this fall. In addition, the winner will also receive an exclusive talent hold agreement with ABC and a recording contract for two singles with Walt Disney Records, one of which will be a version of the song from the music video.
The HSM faculty includes Rob Adler, a theatre actor and director; Tiana Brown, a renowned dancer with countless TV appearances under her belt; Montré Burton, a triple-threat talent in theatre, song and dance; Jennifer Malenke, a stage actor and voice coach; Chris Pinzo, a theatre, TV, film and radio performer, and theatre instructor; and Regina Williams, an actress, dancer and innovative choreographer credited as the originator of hip-hop in dance studios.