Academy Award-Winner Shirley MacLaine has joined the cast of Anne of Green Gables: A New Beginning, the made for television movie set to premiere on CTV in 2008.
MacLaine stars as matriarch Amelia Thomas, alongside Rachel Blanchard (Louisa Thomas), Barbara Hershey (grown-up Anne Shirley) and Hannah Endicott-Douglas (young Anne Shirley).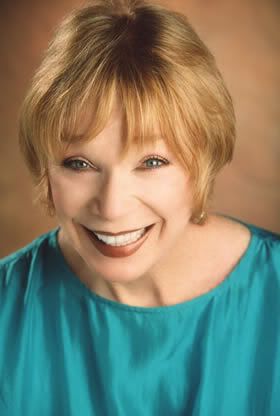 Now in its second week of filming, the prequel to the original award-winning mini-series Anne of Green Gables has brought new life to the iconic, red-headed heroine. MacLaine begins filming this week on location in southwestern Ontario and shoots through the end of the month.
Executive producer, writer and director Kevin Sullivan is thrilled with the remarkable addition of Golden Globe, Emmy and Academy Award-winning superstar Shirley MacLaine (Terms of Endearment, In Her Shoes) to the cast of Anne of Green Gables: A New Beginning. "Shirley MacLaine is a screen legend," said Sullivan. "To be able to cast her unique personality in the role of Amelia Thomas promises to bring both humour and pathos to this production, in a grand style that only a movie star of her stature can elicit."
Cecil B. DeMille Winner in 1998 for "Outstanding Contribution to the Entertainment Field," Shirley MacLaine plays the role of Amelia Thomas. Mentioned in Lucy Maud Montgomery's first novel, Amelia Thomas has been shaped into a principal character in Kevin Sullivan's original screenplay for Anne of Green Gables: A New Beginning. Thomas is a wealthy, powerful and unlikeable widow who runs Marysville, New Brunswick, a prosperous lumber town with saw, cotton and cider mills belonging to the Thomas family. After taking in her daughter-in-law Louisa Thomas (Blanchard) and grandchildren, Amelia's miserable temperament is quickly transformed for the better by imaginative and playful Anne Shirley (Endicott-Douglas).
Visit www.sullivanmovies.com for updates about Anne of Green Gables: A New Beginning.