CONTESTANT BIO: SANDRA ZICHERMANN, Professor
Sandra is a 29-year-old single woman who is a professor at Wilfrid Laurier University. She is a very confident and sassy person with a great sense of humour. She is a first generation Canadian, her father is from Transylvania and her mother is from Hungary.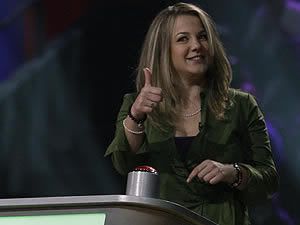 She talks of her parents inspiring her to go after what she wants in life. Sandra is very proud of her accomplishments. She has 3 degrees, a BA from York University, a Corporate Communications Post Grad degree and a Masters degree in Communication and Culture. Sandra is currently working towards a Doctorate Degree in Sociology at the University of Toronto.